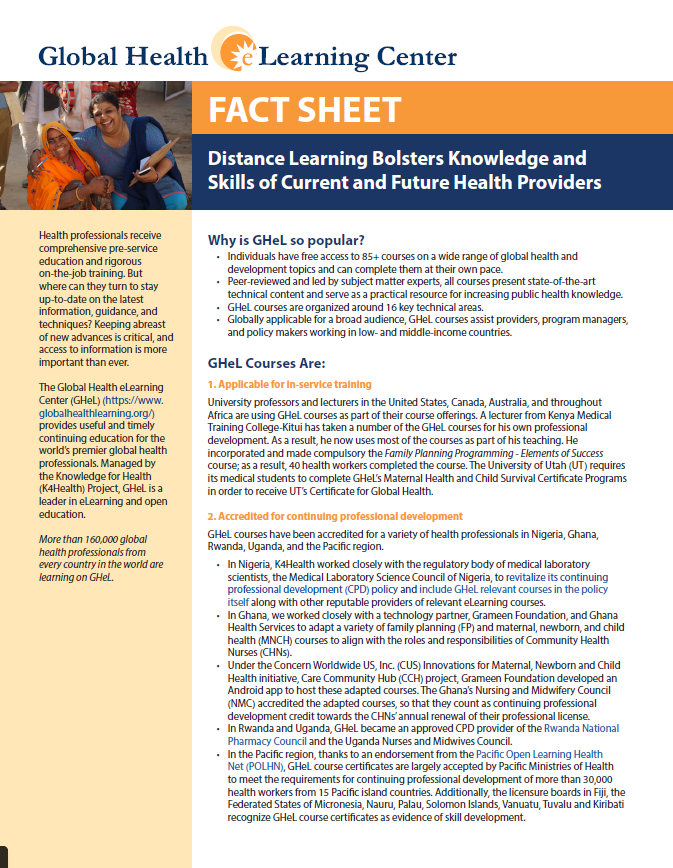 Accreditation for Continuing Professional Development (CPD)
GHeL courses have been accredited for a variety of health professionals across the globe.
There are many more cases just like these. Read our new Fact Sheet to learn more about how GHeL can bolster knowledge and skills of current and future health professionals.