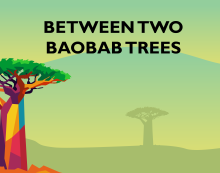 In Episode 1 of the Between Two Baobab Trees series, we got a bit of an overview about the impacts of climate change on health. In this episode and subsequent episodes, we'll dive into other impacts on health, starting with impacts on maternal, newborn and child health, as well as some opportunities to address them.
Objective
At the end of this session, you should be able to recognize
What accelerates climate change
How agriculture is impacted
Who is mostly affected by climate change
How to address rising temperatures impacting our world
What is a primary obstacle to fighting climate change
Time
Published/Updated
Thursday, August 17, 2023
Course Authors:
- Elizabeth Pleuss serves as the Deputy Division Chief for Maternal and Newborn Health in USAID's Global Health Bureau

- Dr. Amit Chandra is an emergency physician and health systems specialist.

- Sari Kovats is an Associate Professor in the Department of Public Health, Environments and Society at the London School of Hygiene and Tropical Medicine.

- Kristie L. Ebi, Ph.D., MPH has been conducting research and practice on the health risks of climate variability and change.