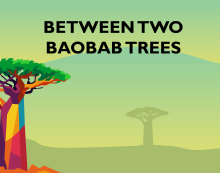 In Episode 3 of the Between Two Baobab Trees series, we will explore the impact of climate through early response and warning systems by telling a story today about the design of an early warning system in Ethiopia for malaria. 
Objective
At the end of this course, you should be able to recoginize
How to use early response and warning systems
Climate impacts on Malaria
What's needed to be successful in meeting challenges
Time
Published/Updated
Thursday, August 17, 2023
Course Authors:
- Ashley Garley, MPH is a Senior Malaria Technical Advisor on USAID's Bureau for Africa Health team.

- Dr. Mike Wimberly is a Professor in the Department of Geography and Environmental Sustainability at the University of Oklahoma.

- Radina Soebiyanto is a senior data scientist with the President's Malaria Initiative.