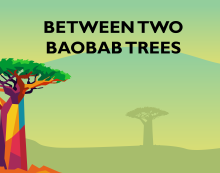 In Episode 4 of the Between Two Baobab Trees series, we discuss some of the work on Climate Change and Public Health in Mozambique today, with Eduardo Samo Gudo, Fernanda Zermoglio and James Colborn, all of whom have been instrumental in this work over the past several years. This is part of a broader series to discuss climate health challenges, and how to address those challenges. 
Objective
At the end of the course, you should be able to recognize
Climate change has ripple effects on health
Climate change indirectly affects health infrastructure
Opportunities to reduce many projected impacts to climate on health outcomes
Time
Published/Updated
Thursday, August 17, 2023
Course Authors:
- Colin leads the Climate Change Team and is the Senior Climate Advisor for the USAID Africa Bureau.

- Dr. Eduardo Samo Gudo holds a Bachelor's in Medicine since 2003 and PhD in Immunology and Virology

- Maria Fernanda Zermoglio is a Senior Climate Adaptation and Resilience Advisor in USAID's Center for Resilience, Bureau for Resilience and Food Security.

- James Colborn is an infectious disease epidemiologist with more than 20 years of experience working on the control and and elimination of climate-sensitive diseases.