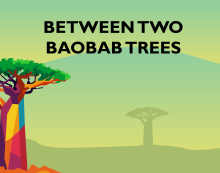 In Episode 5 of the Between Two Baobab Trees series, we're going to talk about the Famine Early Warning Systems Network and how it all got started. Famine Early Warning Systems Network, many of us may be familiar with, often called FEWSNET.
Objective
At the end of this course, you should be able to recognize
How collecting climate data can provide risk assessments
Why we need to bring the health community and climate community together
Time
Published/Updated
Thursday, August 17, 2023
Course Authors:
- Colin Quinn leads the Climate Change Team and is the Senior Climate Advisor for the USAID Africa Bureau.

- Dr. Wassila Thiaw is the Head of the International Desks at the NOAA's Climate Prediction Center, National Centers for Environmental Prediction (NCEP).

- Douglas Le Comte has a BA in Meteorology from NYU and an MS in Atmospheric Science from the University at Albany.