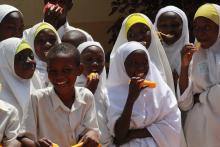 A range of different approaches have been applied to health care for the purpose of improving health care -- from developing standards and guidelines, supervision, training, process improvement, audit and feedback to large-scale collaborative improvement and accreditation. However, the range of approaches has created confusion among public health professionals, ministry of health officials, and health care providers.
As a result, proven clinical interventions known to lead to better health outcomes are not consistently practiced by health care workers. Poorly organized care delivery systems mean that evidence-based interventions are not provided to every patient every time they are needed.
This course aims to introduce learners to principles and approaches that can help health care workers continually improve the work that they do. It will help to demystify improving health care, its underlying principles, and provide an overview of different approaches to improve health care. The course will introduce a wide range of methods to improve quality and then focus on process improvement which has a large body of evidence in USAID-assisted countries.
Objective
By the end of the course, learners will be able to:
Explain what is meant by quality of health care
Discuss key frameworks and principles for improving health care
Describe how to test and implement changes in processes to improve the quality of health care
Credits
The authors are very grateful to the reviewers who provided their insights and suggestions including Margaret D'Adamo, Jim Heiby, and Jim Shelton of USAID, Kathy Callahan of EnCompass LLC, Michelle Geis of HEALTHQUAL International, and Cathy Green. We appreciate the careful language review and editing of Megan Avila, Sidhartha Deka, and Shannon Davis of CCP, and Lani Marquez of URC/ASSIST Project. Finally, we wish to extend a thank you to Stephanie Batista of URC for the graphic design work and numerous revisions.
Time
Published/Updated
Course Authors:
Kim Ethier Stover, URC/ASSIST Project

Silvia Holschneider, URC/ASSIST Project

M. Rashad Massoud, URC/ASSIST Project
Course Managers:
Amy Lee, CCP
Nandini Jayarajan, CCP
Study Groups