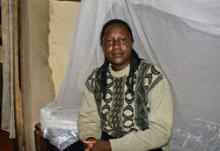 The purpose of this course is to provide health professionals with an overview of both the science and the programming associated with prevention and control of malaria in pregnancy (MIP).
Objective
Upon completion of this eLearning course, the learner will be able to:
Describe the impact of malaria on pregnancy and the newborn, including the problem of malaria-HIV co-infection
Describe three major interventions for malaria control during pregnancy, including prevention and case management of malaria illness
Identify ways that partnerships for malaria intervention at national, district, and community levels can address health systems issues
Identify lessons learned from MIP programs in the field
Recognize some problems that are frequently encountered when implementing MIP programs in the field and match them with practical solutions that can be applied in the field
Credits
This eLearning course is based on a lecture developed as part of the USAID ACCESS program, based at Jhpiego, an affiliate of Johns Hopkins University. This lecture is also part of Jhpiego's Malaria in Pregnancy Resource Package and is included in the Johns Hopkins Bloomberg School of Public Health course Malariology.
Time
Published/Updated
Course Authors:
William Brieger, Jhpiego

Emmanuel Otolorin, Jhpiego
Course Managers:
Elizabeth Thompson, USAID
Jim Shelton, JShelton@usaid.gov
Sara Mazursky, smazursk@jhuccp.org
Related Courses