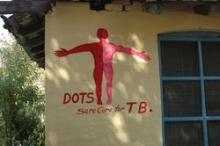 This course is a follow-on to Tuberculosis Basics (Updated) and presents more information about tuberculosis (TB), including an assessment on progress made in TB control  and prevention, information about MDR and XDR TB, childhood TB, infection control, the International Standards for TB Care (ISTC), and advocacy, communication, and social mobilization (ACSM).
More Related Learning Opportunities!
Check out this newly published (as of May 2017), self-paced course titled, Using New TB Medicines and Regimens, which introduces healthcare workers to new TB medicines such as bedaquiline and delamanid, and new regimens such as the 9 month regimen, and the responsible use of them, for the treatment of multi-drug resistant TB (MDR-TB).
Objective
When you have completed this eLearning course, you will have a better understanding of:
Global TB achievements (progress made in TB control and prevention)
Special TB challenges (e.g., MDR TB, XDR TB, childhood TB)
The importance of infection control
The International Standards for TB Care
Advocacy, Communication, and Social mobilization
Credits
We greatly appreciate the invaluable help from the following individuals in developing this course:
USAID TB Team
Susan Bacheller
Amy Bloom
Connie Davis
Stella Goings
Irene Koek
Peg Marshall
Gavin MacGregor-Skinner
Carolyn Mohan
Clydette Powell
Cheri Vincent
Time
Published/Updated
Course Authors:
Course Managers:
Megan O'Brien, CCP
Sara Mazursky, CCP
Terra Fretwell, USAID
Related Courses