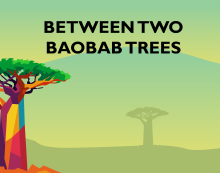 In Episode 7 of the Between Two Baobab Trees series, we continue from episode 6, our discussion of issues of water security, sanitation and hygiene, what we at USAID have begun to call WSSH or "whush." This acronym incorporates water, sanitation and hygiene, or what is commonly known in the sector as, WASH, with broader water security issues such as those addressed by water resources management or WRM techniques.
Objective
At the end of this course, you should be able to recognize
How droughts and floods have impacts
The need to build resilience into operations and maintenance
Gender implications
Time
Published/Updated
Thursday, August 17, 2023
Course Managers:
- Zachery Burt, Senior WASH Advisor in the USAID Office of Maternal and Child Health and Nutrition.
- Isha Ray, Professor at the Energy and Resources Group (University of California, Berkeley) and Associate Dean for Equity and Inclusion at the Rausser College of Natural Resources.
- Dr. Jeremy Kohlitz, Research Principal at the Institute for Sustainable Futures at the University of Technology, Sydney.