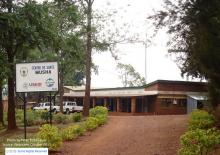 This course presents a practical guide for using a geographic information system (GIS) to integrate, visualize, and analyze geographically-referenced data extracted from the Demographic and Health Surveys (DHS) and other key data sets to facilitate monitoring and evaluation (M&E) of HIV/AIDS and related health programs. To make the course accessible to learners without commercial GIS software licenses, the course focuses on the use of free and open source software (FOSS).
The course includes a number of practical exercises which will allow you to apply what you have learned, using the FOSS - QGIS. These exercises are estimated to add an additional three hours to completing the course.
Objective
Upon completion of the course, learners will be able to:
Define a GIS and articulate the value of using a GIS to integrate, visualize, and analyze program data.
Differentiate the primary uses of several free and open source GIS software options.
Explain the fundamentals of geographic data, including the shapefile format.
List the principal geo-referenced sources for HIV/AIDS data and explain how their geographic structure can be leveraged for M&E of HIV/AIDS and related programs.
Recognize the types of M&E questions that can be answered using the highlighted data sets and GIS software packages.
Use the free and open source GIS software package, QGIS, to perform essential GIS tasks needed to respond to typical M&E questions.
Target Audience
Although the course is designed primarily for M&E professionals working for or with HIV/AIDS programs in countries receiving Global Health Initiative/PEPFAR support, analysts and decision makers from other public health programs will benefit from the techniques and data sources explained.
Credits
The authors are very grateful to the reviewers and editors who provided their insights and suggestions: 
Phil Bardsley, UNC
Clara Burgert, ICFI/DHS Program
Melissa Dunn, UNC/MEASURE Evaluation
Sivan Goobich, UNC/MEASURE Evaluation
Nathan Heard, Department of State  
Mark Janko, UNC
Nandini Jayarajan, JHU/CCP
Imelda Moise, JSI 
David Perrin, UNC
Jim Shelton, USAID
Heather Socha, UNC

Sam Speller, UNC

Kristen Wares, USAID
Programming and design support for the GPS simulation Practical Exercise in Session 1 was provided by Weejee Learning, LLC. Team members included: Tracy Bissette, Britta Hansen, Ian Huckabee, Donnie Kohler (Lead Developer), Liz Lusardi, Michelle Thacher, and Stacy Whitenight.
Time
Published/Updated
Course Authors:
John Spencer, UNC/MEASURE Evaluation

Jay Stewart, UNC/MEASURE Evaluation

Becky Wilkes, UNC/MEASURE Evaluation
Course Managers:
Lisa Mwaikambo, CCP
Jarret Cassaniti, CCP
Related Courses
Study Groups