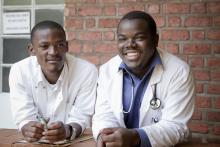 Globally, contracting for the delivery of health services is becoming increasingly prevalent due to growing private insurance industries and national health insurance reforms that need to engage providers on behalf of their members. 
This course is intended to introduce the essential steps and concepts needed for purchasers (such as governments and insurance companies) and providers to evaluate, negotiate, and manage contracts for family planning and other health services. Participants will learn about the key parties involved in a contract and will understand the contracting lifecycle—a five-stage framework for initiating, implementing, and closing out a contract to deliver health services. The course uses real-world and hypothetical case studies to illustrate stakeholders' basic roles and responsibilities, opportunities and challenges, and strategies and tips for each stage of the contracting lifecycle.
Objective
Understand at least three common ways that contracting can help service delivery organizations and purchasers achieve their goals
Recognize the relevance of the lifecycle framework to securing and managing contracts for FP/RH services
Identify and describe the five stages of the contracting lifecycle
Understand providers' roles and responsibilities at each stage of the lifecycle
Identify at least three challenges to contracting, especially for FP/RH services, as well as possible solutions
Credits
The authors would like to thank the staff of Marie Stopes International for their invaluable technical input into the course content, including the multiple examples of their work that they provided to illustrate key concepts. The course authors would also like to acknowledge and thank the following experts for reviewing and providing input: Caroline Quijada from Abt Associates, Tom Ellum from MSI, Nelson Gitonga from Insight Health Advisors, and Jasmine Baleva, Margaret D'Adamo, and Maggie Farrell from USAID.
Time
Published/Updated
Course Authors:
Jeanna Holtz, Abt Associates

Sean Callahan, Abt Associates
Course Managers:
Related Courses