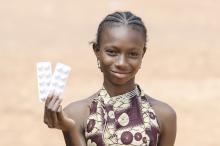 USAID and many other donors are making concerted efforts to prevent child and maternal deaths, control the HIV/AIDS epidemic, combat infectious diseases, and expand health coverage schemes. The availability of medical products that are safe, effective, and of assured quality underpins these efforts and is essential to strengthening health systems and improving health globally. However, the persistent and growing availability of poor-quality medical products undermines these efforts, presents major health and financial risks for patients, and erodes trust in health systems and governments.
This course provides an overview of essential aspects of medical product quality assurance, reviews common challenges in low- and middle-income countries, and discusses key interventions and approaches that can help improve the quality of medical products. The course also presents several lessons learned and recommendations from implementation experience to increase knowledge, awareness, and effective discourse across the diverse set of stakeholders working in this arena and related areas.
Objective
By the end of the course, learners will be able to:
Describe how major global health efforts, including USAID's Vision of Health System Strengthening (HSS), rely on the quality of medical products 
Define key concepts related to medicines quality 
Explain the dangers posed by poor-quality medicines and understand the scope and magnitude of the problem 
Explain the challenges confronting low- and middle-income countries in assuring the quality of medical products 
Identify the basic elements of medicines quality assurance systems and the functions of national medicines regulatory authorities 
Understand how donors assure the quality of procured medicines 
List tools and approaches to strengthen medicines quality assurance systems and ensure the quality of medical products 
Describe how USAID investments have contributed to medicines quality assurance and the availability of quality-assured products 
Discuss lessons learned in strengthening medicines quality assurance systems and identify areas of focus for future investments 
Target Audience
This course is intended as an introductory offering for global health professionals including donors, implementing partners, government officials, and academics and researchers. Many diverse groups require a basic understanding of medicine quality assurance systems which are inherently complex and multifaceted. 
Credits
The course authors extend their deepest appreciation and gratitude to the many individuals who provided input, contributions, and review of this course.
Contributors:
PQM staff: Mustapha Hajjou, Gabriel Kaddu, Farouk Umaru, Steven Kimatu, Chinwe Owunna, Lawrence Evans, Laura Krech (consultant), Jude Nwokike
Reviewers:
USAID:

Alison Collins, Health Systems Advisor, Office of Health Systems
Elisabeth Ludeman, Senior Pharmaceutical Management Advisor, Office of Health Systems
Tobey Busch, Senior Pharmaceutical Management Advisor, Office of Health Systems
Helen Petach, Senior MCH Science Advisor, Office of Maternal and Child Health and Nutrition

Elizabeth Pisani, Associate Professor, Erasmus School of Health Policy and Management, Rotterdam
Time
Published/Updated
Wednesday, September 4, 2019
Course Authors:
Aubrey Clark, USP

Victor Pribluda, USP
Course Managers:
Shannon Davis, CCP
Lisa Mwaikambo, CCP
Related Courses