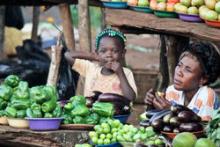 Quality, child-friendly policies set the stage for the delivery of quality services to children. Often, young children who are the most vulnerable are overlooked in programmatic and policy responses. Policies that recognize the vulnerability of young children and create an environment that enables their caregivers to access necessary support are essential. This course explores considerations for policymakers and how to create policies that support programming for young vulnerable children and their caregivers. It also examines ways in which programs can influence the political environment by conducting thorough stakeholder analyses, providing policymakers with sound data on child development outcomes, and highlighting strategies for reducing the vulnerabilities of young children and their caregivers. 
This course is the fifth course of six courses in the Early Childhood Development (ECD) series, which aims to engage staff of implementing agencies involved in existing ECD programs, focusing on vulnerable children affected by HIV, or facing other challenges such as chronic poverty, displacement, or conflict.
Objective
By the end of this course, learners will be able to:
Explain why investment in ECD for vulnerable populations is important

List ways in which policy can support children and caregivers to access critical services

Explore through case studies examples of ways in which policies can mitigate vulnerabilities

Understand ways in which programs can impact policy for the benefit of young vulnerable children and their caregivers

Describe 

how to conduct a stakeholder analysis in order to influence policy change and improve the enabling environment for young vulnerable children and their caregivers
Credits
The course content was collaboratively developed by Save the Children and Kaijage Consultants for African Family Health. 
The course authors would like to acknowledge the following technical reviewers for their valuable inputs:
Colleen Farrell, Save the Children
Maury Mendenhall, USAID
Pablo Stansbery,

Save the Children
Time
Published/Updated
Saturday, September 7, 2013
Course Authors:
Kendra Blackett-Dibinga, Save the Children
Course Managers:
Related Courses